28 Nov 2019

ECB under pressure to ditch climate polluters from balance sheet

The European Central Bank should take "concrete action" to help tackle the climate crisis, more than 160 academics and civil society groups said in a letter to new ECB chief Christine Lagarde.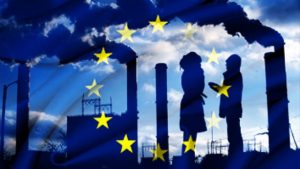 "The most powerful financial institution in Europe cannot just sit passively as we witness a growing environmental crisis," the letter said, urging Lagarde to ditch fossil fuel-linked investments.
"Without any further delay, the ECB should commit to gradually eliminating carbon-intensive assets from its portfolios, starting with immediate divestment from coal-related assets"
Among the 164 signatories were campaign groups Greenpeace and 350.org, the charity Caritas France, former Dutch environment minister Jacqueline Cramer and Britain's ex-Financial Services Authority chairman Adair Turner.
The public appeal comes ahead of a UN Climate Change Conference Summit to be held in Madrid from Decembre 2 to 13, 2019, amid growing alarm about global warming.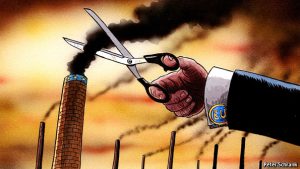 The European Investment Bank announced earlier this month it would end all fossil fuel financing from 2022 and prioritise lending to clean energy projects.
In a symbolic move, the European Parliament declared as of today November 28, 2019 "a climate and environment emergency".
For further information, see the following links:
https://www.bloomberg.com/news/articles/2019-11-28/ecb-under-pressure-to-ditch-climate-polluters-from-balance-sheet
https://spainsnews.com/100-academics-and-60-european-associations-call-for-the-ecb-to-act-immediately-against-climate-change-economy/
https://www.europarl.europa.eu/news/en/press-room/20191121IPR67110/the-european-parliament-declares-climate-emergency