25 Sep 2019

It is strategic for Europe to invest in electric batteries

It is strategic to invest batteries in Europe, primarily for clean mobility and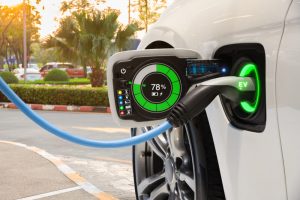 grid stabilisation, given the size of the EU's automotive sector: 13.3m jobs, or 6.1% of the total workforce. This would also reduce the carbon footprint of producing electric cars in Europe, since it is very impacting on the environment shipping batteries produced in China, with raw materials originated in Africa and Latin America.
According to the FT article of September 25, 2019 written by the journalist
Henry Sanderson, "Europe knows it needs to develop its own battery industry and supply chain if its carmakers are to produce enough electric cars to meet stringent new rules limiting CO2 emissions, to be phased in next year. The European Battery Alliance (EBA), a public-private initiative established in 2017 by Mr Sefcovic, has targeted as many as 25 battery gigafactories to be built across Europe by 2025″.
The European Battery Alliance  has set a target of 200 GWh/yr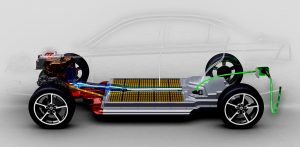 manufacturing capacity by 2025, equivalent to four gigafactories of the size of the one developed by Tesla-Panasonic in Nevada, and well in excess of today's global figure of 160GWh.
French battery cell manufacturer Saft and Opel, the German subsidiary of automaker PSA Group, are finalising the details of a major investment project in battery cell manufacturing.
For further information, see the following links:
https://www.ft.com/content/07ca9d22-b9f6-11e9-8a88-aa6628ac896c
https://www.ft.com/content/170eeb02-d55e-11e9-8367-807ebd53ab77
https://www.ft.com/content/9cac6a44-4966-11e8-8ee8-cae73aab7ccb
https://ec.europa.eu/growth/industry/policy/european-battery-alliance_en
https://europa.eu/rapid/press-release_SPEECH-19-5874_en.htm
https://egvi.eu/who-we-are/the-european-green-vehicles-initiative-egvi-cppp/
https://energypost.eu/the-european-battery-alliance-is-moving-up-a-gear/