12 Sep 2019

WeWork considering curbing Neumann's voting power to save IPO

The We Company's executives, investors and advisers are discussing curbing WeWork voting power of founder Adam Neumann and removing his co-founder wife from a role in succession planning.

Working towards its IPO, WeWork has faced criticism on its corporate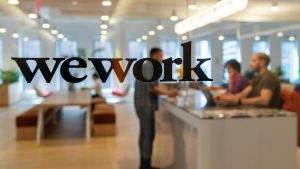 governance standards, as well as over its business model, which relies on long-term liabilities and short-term revenue.
In particular, Neumann's voting rights give him 20 times the voting power of ordinary shareholders. Adam Neumann's wife has the right to pick his successor if he dies or is permanently disabled in the 10 years following the IPO. She could also pick two company board members if two people currently on the board, Bruce Dunlevie and Steven Langman, step down.
Company's advisers started questioning whether investors would be interested in a cut-price deal that would value the lossmaking company as low as $15bn. The valuation is less than half the $47bn estimated this year when SoftBank invested $2bn in the group, and less than a quarter of the $65bn that Goldman Sachs had pitched as a possibility for the company.
Investors cannot always digest inflated quotations and very poor governance… is SoftBank IPO's model in crisis?
For further information, see the articles listed below:
https://www.reuters.com/article/us-wework-ipo/wework-considering-curbing-neumanns-voting-power-to-save-ipo-ft-idUSKCN1VX2PM
https://amp-ft-com.cdn.ampproject.org/c/s/amp.ft.com/content/f28474a2-d57e-11e9-a0bd-ab8ec6435630