09 Sep 2019

PPI scandal is still ongoing

Thursday, August 29th was the deadline for the claims of the longest financial scandal in the UK. We are talking about the selling of shadowy payments protection insurance (PPI) on loans, credit cards and mortgages that occurred between mid 90s and 2010, the year when supposedly the last "fraud" was sold.

Even if the deadline has passed, the trouble is still ongoing. Claims are still being processed and the final bill that banks have to face is rising day by day (projections expect it to be around £53bn), especially for the bank at the very center of the scandal: Lloyds Banking Group.

Since the scandal emerged, banks have faced a money drain that is still having a strong impact on profitability, especially because of the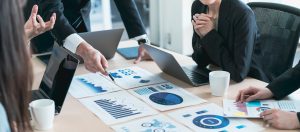 unexpected volume of disbursement. Recent statements from banks, which announced further problems due to unexpected volume of claims, brings us back to what has always been the central point of the problem: poor corporate governance and risk management. Of course during the last two decades a lot occurred in financial industry and the attention dedicated to corporate governance practices has arisen, but there still is a lot to do.
Now that the final part of the PPI scandal is approaching, the part where payment will be done to customers and claims will be faced and closed, we expect a true commitment in facing properly the difficulties that will surely come.
For further information on the topic, see these articles:
https://www.ft.com/content/78da80e0-d2c9-11e9-8367-807ebd53ab77
https://www.telegraph.co.uk/business/2019/09/05/ppi-scandal-next-millionaires-have-spent-decade-chasing-claims/
https://www.forbes.com/sites/francescoppola/2019/09/10/the-deadline-is-past-but-the-cost-of-the-uks-ppi-scandal-is-still-rising/