07 Sep 2019

Does capitalism need saving from itself?

Gillian Tett, chair of the editorial board for the Financial Times, reflects on "why bosses are buying into the idea of a purpose beyond profit", after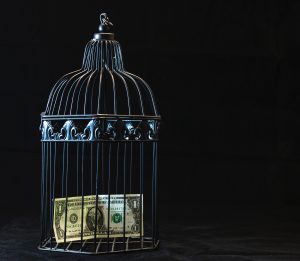 decades in which shareholder interests have dominated the boardroom and shareholder value has been the 'mantra' in financial markets.
She interviews the lawyer Marty Lipton, who in 1965 co-founded the legal practice Wachtell, Lipton, Rosen & Katz and specialized in advising companies defending from raiders. In 1979 Lipton wrote the paper "Takeover Bids in the Target's Boardroom", anticipating the present idea that corporate managers and investors should stop focusing on short-term shareholder value and instead create long-term value for stakeholders. Then, the Nobel prize-winning professor of economics, Milton Friedman, advised Ronald Reagan and Margaret Thatcher to launch radical-free market policies. His thoughts on the primacy of shareholder value versus any sort of corporate social responsibility had been anticipated in his publication "Capitalism and Freedom" in 1962.
Gillian Tett also give insights on how the 'Benefit Corporation' legal structure was launched in 2006 by the encounter of an American enterpreneur, Jay Coen Gilbert, and a financier, Andrew Kassoy, after the company co-founded by Gilbert, AND1, was sold to American Sporting Goods in 2005 and its long-term strategy was completed disrupted after the acquisition.
The article gives an interesting contestualization to the collective "statement on the purpose of a corporation" which was released by the Business Roundtable, chaired by Jamie Dimon, JPMorgan CEO and Chairman, as of August 19, 2019, as well as to the much quoted letter of BlackRock CEO and Chairman, Larry Fink as of January 12, 2018 declaring that "to prosper over time, every company must not only deliver financial performance but also shows how it makes positive contribution to society".
To find out more, read the full article on:
https://www.ft.com/content/b35342fe-cda4-11e9-99a4-b5ded7a7fe3f
For the press release of the Business Roundtable on the "statement on the purpose of a corporation" see the following link:
https://www.businessroundtable.org/business-roundtable-redefines-the-purpose-of-a-corporation-to-promote-an-economy-that-serves-all-americans
For further comments on the "statement on the purpose of a corporation", see following links:
https://www.bbc.com/news/business-49400885
https://www.cnbc.com/2019/08/19/the-ceos-of-nearly-two-hundred-companies-say-shareholder-value-is-no-longer-their-main-objective.html
https://www.washingtonpost.com/opinions/2019/08/22/business-roundtables-statement-isnt-revolutionary-its-truism/
For the 2018 letter of Larry Fink to S&P 500 Companies, see the following link:
https://www.blackrock.com/corporate/investor-relations/larry-fink-chairmans-letter
https://www.forbes.com/sites/peterhorst/2018/01/16/blackrock-ceo-tells-companies-to-contribute-to-society-heres-where-to-start/#10674a9a971d
Also read the 2019 letter at the following link:
https://www.blackrock.com/corporate/investor-relations/larry-fink-ceo-letter