03 Sep 2019

Former female KPMG members launch rival consulting firm as a response over concerns about bullying

Maggie Brereton and Ina Kjaer, former KPMG partners, launched their consulting firm, Eos Deal Advisory. The company has been named after the Greek goddess of the dawn.

The two advisors left KPMG this February, as a form of protest to the response that the firm alleged after accuses of bullying were moved towards a partner.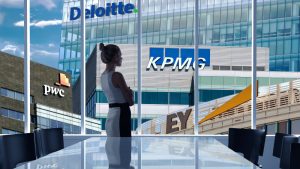 What, in an interview with Financial Times, the two partners want to achieve is a culture where there is no discrimination towards women and minorities. In order to achieve so, Eos Deal Advisory will not pull the culture of working all night long: a culture that is popular in accounting and consulting firms and that tends to exclude women and minorities. 
Also, Eos Deal Advisory wants to reshape the way deals are commonly closed, that is defined "old style" and "macho". Another important point that has been discussed is pay gap: the firm will have a zero per cent gender pay gap. 
The business plan will be ready by October, when the firm plans to be fully operative in the UK (and exploit the potential that the crisis of Brexit will take) and then expand overseas with an approach that aims to create value by following clients pre and, most importantly, post deal, something that right now only happens one third of the times. 
The departure of the two advisors created "shockwaves" through the firm, that is now conducting a second investigation on the accuses that made Maggie Brereton and Ina Kjaer leave the firm. Last July, KPMG's UK Head of Deal Advisory stepped down to take a leave of absence "in the wider interest of the firm", following complaints regarding the way he spoke to colleagues. Even if the complaints of bullying by the former female colleagues released through the whistle-blowing procedure inside the Firm, where not evaluated as bullying.
Also, the Financial Reporting Council reacted to this move asking for the first time to the six major accounting firms to disclose every three months about any internal investigation being conducted.
This may represent a turning point in the world of accountancy and consultancy firms, often defined too-big-to-fail and surrounded by rumors of inadequacy, patronage and in some way discrimination. More disclosure surely represents something good for any firm, especially when some controversies are present. 
Eos Deal Advisory may itself represent a small revolution, bringing some good changes to the industry and setting a good example: this is what we sincerely hope.
For further insights on the topic, see following articles:
the Financial Times article as of September 2, 2019:
https://www.ft.com/content/82430070-cb22-11e9-a1f4-3669401ba76f?shareType=nongift
the Times article as of May 31, 2019:
https://www.thetimes.co.uk/article/kpmg-disciplines-partner-as-female-colleagues-quit-75fns8pb0
the Consultancy article as of July 3, 2019:
https://www.consultancy.uk/news/21722/kpmgs-head-of-deal-advisory-steps-down-amid-bullying-storm
the AccaountacyAge article as of September 3, 2019:
https://www.accountancyage.com/2019/09/03/two-partners-who-quit-kpmg-over-bullying-launch-own-firm/