13 Aug 2019

Vanguard ditches over two dozen stocks from ESG funds

The asset management giant Vanguard has ejected 29 stocks from the funds created to invest in companies with strong environmental, social and governance records. 

The news published by the Financial Times as of August 13, 2019 reports Vanguard statement after the event: "the companies were included erroneously in as ESG index designed by FTSE Russell", their benchmark provider, because of an issue in the screening methodology.

Among these companies, a private prison operator (Geo Group), a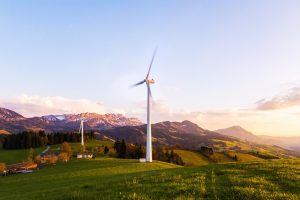 restaurant operator (Yum Brands), a pharmaceutical company (GlaxoSmithKline), a gun manufacturer (Sturm Ruger). According to the published methodology for the ESG index, it is clear the companies under scrutiny face some controversies, but it is not clear why they had been excluded and neither Vanguard or FTSE commented and elaborated on which specific criteria any of the stocks failed to meet. 
The indexing error reportedly affected $544m Vanguard ESG US Stock ETF and $386m Vanguard ESG International Stock ETF.
But this episode is just highlighting a typical issue with ESG-branded index products. According to Lori Heinel, deputy global chief investment officer for State Street Global Advisors, "in a lot of cases, the methodology for creating an ESG index is not transparent . . . it has left investors very confused". 
Indeed,  just like financial ratings, ESG ratings are based on a serie of factors and various approaches. Thus, the lack of common definition and metrics, proses an issue and even if "some stocks may not meet everyone's definition of ESG, that does not mean they cannot be included in ESG funds". 
For further insights on the topic, see articles listed below: 
https://www.ft.com/content/5b6caa5e-bd4f-11e9-89e2-41e555e96722
https://www.barrons.com/articles/vanguard-esg-funds-drop-nearly-30-stocks-51565730194
https://www.esgdiligence.com/industry-news/vanguard-ditches-over-two-dozen-stocks-from-esg-funds