01 Aug 2019

BlackRock lost $90bn investing in fossil fuel companies, report finds

A report from Institute for Energy Economics and Financial Analysis (IEEFA) found out recently that BlackRock lost $6.5tn by betting on oil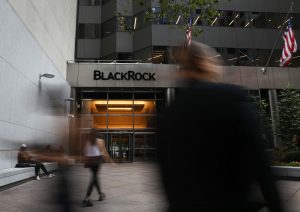 companies and missing out growth in clean energy investment.
According to the IEFA report, BlackRock ignored "the serious financial risk of investing in fossil fuel and is now facing pressions from investors and environmental groups to disinvest from fossil fuel and skip to green economy". Its combined funds are larger than the economy of Japan, the third largest economy in the world, making it the single largest investor in the global coal industry and one of the top three investors in most big oil companies (including ExxonMobil, Chevron, Shell and BP).
The report follows a stark warning from the Bank of England over the "significant risks to the economy and to the financial system" posed by fossil fuel investments. The Bank of England has estimated that investments worth $20tn could be left "stranded" as governments set more ambitious climate targets.
"BlackRock wields an enormous amount of influence and shoulders a huge responsibility to the wider community. It has the power to lead globally to address climate risk, yet, to date, it remains a laggard" said Tim Buckley, director at IEEFA and author of the report.
From its side, the company is nowadays still denying its responsibilities because investment indices in which its funds invest are controlled by third parties. 
The IEEFA now asks BlackRock to propose a proprietary low emissions index benchmark for its passive funds to avoid excessive risks for its clients, and to reconsider the composition of its Board of Directors, as some members are close to the fossil fuel companies.
An action from BlackRock would have an enormous impact on the rest of the economy and this is why much attention is devoted to its investments. 
For further information, see the articles listed below:
https://www.theguardian.com/environment/2019/jul/31/blackrock-lost-90bn-investing-in-fossil-fuel-companies-report-finds
https://www.businessinsider.com/blackrock-lost-90-billion-10-years-fossil-fuel-investments-report-2019-8?IR=T
https://www.internationalinvestment.net/news/4003468/blackrock-lost-usd90bn-investing-fossil-fuel-companies-report