18 Dec 2019

FCA and Peugeot strike a merger deal

Fiat Chrysler Automobiles (FCA) and Peugeot S.A. (PSA) merge into a new combined company, which would become the 3rd largest global Original Equipment Manufacturer (OEM) by combined revenues of nearly €170bn.

FCA and PSA announced it issuing a joint press release and a proposed merger doc (see the documents below) on 18 December 2019.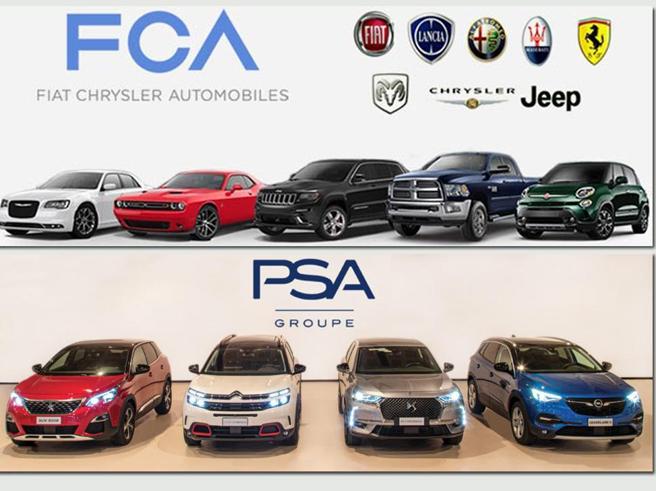 The new group's governance structure sees FCA leader, John Elkan, as Group Chairman and Carlos Tavares, CEO of PSA, as CEO. Among the press release's salient points, it is made clear that no plant closures will result from the merger, and that the new group will channel its efforts to address the challenges of the new era of sustainable mobility: new energy vehicles, autonomous driving and connectivity.
Before closing, FCA will distribute a special dividend of €5.5bn to its shareholders, while PSA will spin-off its 46% stake in Faurecia, the global manufacturer of automotive parts. Moreover, both the companies are willing to distribute a €1.1bn ordinary dividend in 2020 related to fiscal year 2019, if it is approved by each company's board and shareholders.
The two companies will stage on Wednesday 18 December 2019 a Joint Conference Call and Webcast at 2:00pm (GMT), 3:00pm (CET), and 9:00 am (EST).
For further information, please read the following documents:
https://www.fcagroup.com/en-US/investors/events/FCA_PSA_Merger/psa_fca_proposed_merger_presentation_dec_18_19.pdf
https://www.fcagroup.com/en-US/media_center/fca_press_release/FiatDocuments/2019/december/Groupe_PSA_and_FCA_agree_to_merge.pdf