04 Dec 2019

New EEA Report on transition to a sustainable Europe gives hope for future

The European Environment Agency's (EEA) latest State of the Environment (SoE) Report gives hope for future, despite EU climate change transition actions are not sufficient to fully achieve all 34 policy objectives. According to the SoE Report, Europe has to scale up its climate measures. Otherwise, Europe risks not to comply with its policy objectives for 2030 and 2050.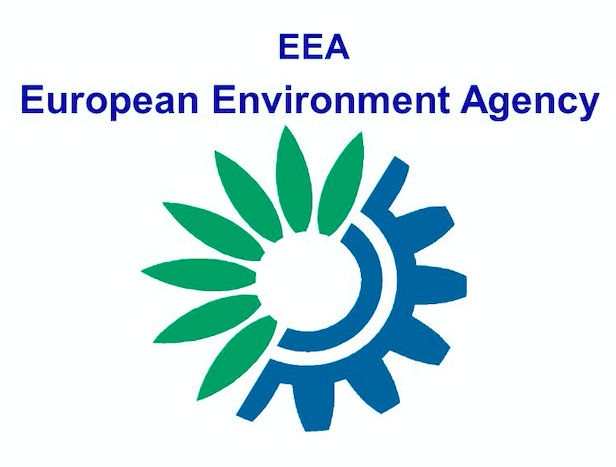 Of the three main Themes (1- Conserving and enhancing natural capital, 2- Resource efficient, circular and low-carbon economy, 3- Safeguarding from environmental risks to health and well-being) we are particularly out of track for what concerns biodiversity policy objectives for 2020 (only two are likely to be met: marine and terrestrial protection) and environmental risks for health and well-being. See the summary table below.
Moreover, despite GHG emissions are decreasing, the current trend is too slow. 2019 GHG emissions are still 4% higher than in 2015, when the Paris agreement was signed. Therefore, if the current rate does not improve, 2030 and 2050 specific policy objectives such as renewable energy sources, energy efficiency and GHG emissions mitigation efforts will not be met.
The report was perfectly timed since delegations are meeting in Madrid for the COP 25 to negotiate environmental policies, and next week the EU commission will present a Green Deal draft to include emission-cutting goals into EU Law.
Despite the results are not fully encouraging (see few selected images below), Europe has reasons for hope amid increased public awareness, technological innovation and several community initiatives. Such actions are contributing to create a sustainability culture inspiring the leaders of tomorrow to commit to climate change.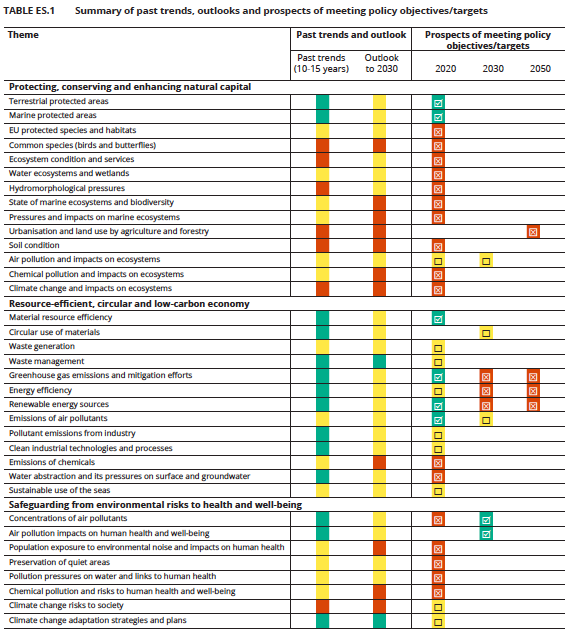 For further information, see the following links:
https://www.eea.europa.eu/highlights/soer2020-europes-environment-state-and-outlook-report
https://www.ft.com/content/84a1061c-15b6-11ea-9ee4-11f260415385
https://www.eea.europa.eu/themes/water/interactive/by-category/status-of-water-quality