12 May 2019

ESG rating agencies fulfil the need for knowhow

As the Financial Times pointed out, a vast amount of deals occurred recently that involved ESG rating agencies. For example, Moody's announced last month that it had bought a majority stake in Vigeo Eiris. But, even if these deals did not caught much attention by the press and the medias, they attests a wave of consolidation in ESG rating services.

This is what the Financial Times said when it announced the alliance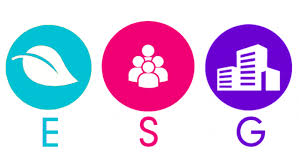 between Moody's and Vigeo Eiris. As the Financial times points out, ESG rating services are becoming more and more central nowadays, as the interest in ESG is surging.
Looking at numbers, sustainable investments have passed the $30tn mark, in accordance to the Global Sustainable Investment Alliance (this classification refers to funds that use ESG criteria as a guideline for investments). Even S&P Dow Jones Indices has more han 75 ESG indices.
This requires agencies to develop skills in the analysis of non financial issues. The competences and the missions are different, as Myriam Durand, head of Moody's assessments group explained during the interview. But what is remarkable is that ESG rating is becoming fundamental, and the sector is starting to consolidate: this is why Moody's acquired Vigeo Eiris, and more acquisitions may come in the future.
For further information, see the articles listed below:
https://www.ft.com/content/2cd37df8-a973-3f94-b498-09ee1a6ba53b
https://www.researchgate.net/publication/331036441_Rating_the_Raters_Evaluating_how_ESG_Rating_Agencies_Integrate_Sustainability_Principles